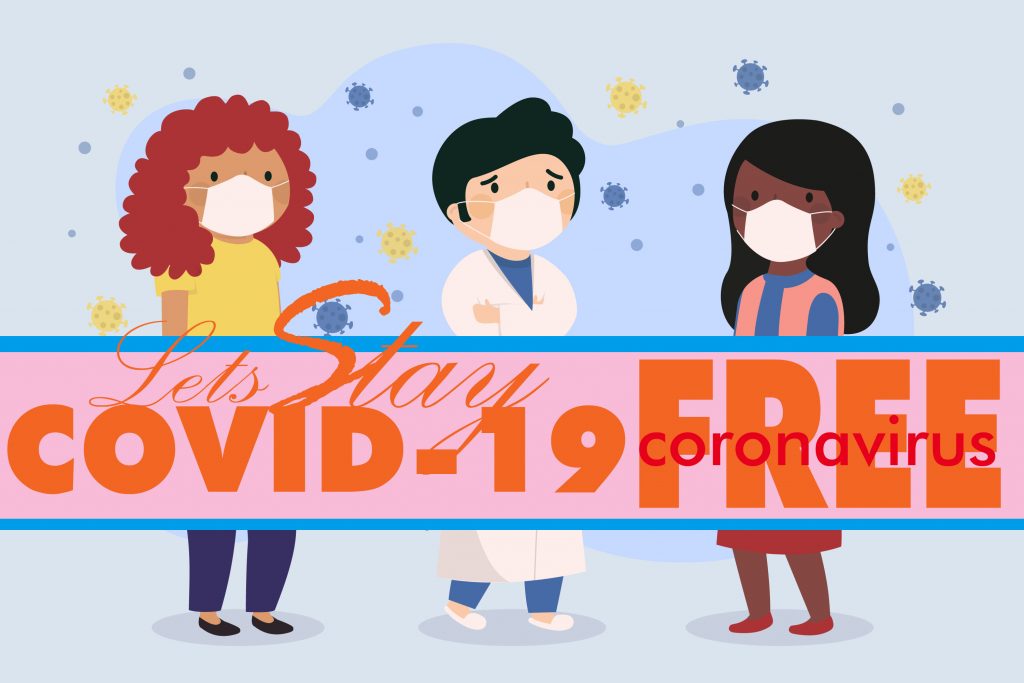 Staying COVID-19 Free
I know we have all heard the many news announce the COVID-19 (Novel Coronavirus) and the impact it's having over the Nation. Italy has been placed on a lock-down. Individuals are given travel advisory to avoid traveling to "China & Iran," reconsider travel to "South Korea" and exercise caution to "Japan, and Mongolia." About 37 counties have reported cases of the COVID-19 virus. The stock market is under review.
Yesterday the Grand Princess Cruise ship had been docked in Oakland, California with 21 confirmed COVID-19 cases. Approximately 1,100 crew members, 19 of whom have tested positive for COVID-19, will be quarantined and treated aboard the ship, which will dock elsewhere, California Gov. Gavin Newsom said. California is currently monitoring 8000+ people. Some other states with possible COVID-19 cases are New York, New Jersey, Washington, Illinois, Pennsylvania however, with Philadelphia having its first case yesterday and King of Prussia area amongst the list of having about 12 new cases – all which are still being tested – take precaution. New Jersey reports one unfortunate COVID-19 death, placing a NJ State of Emergency as on Monday, March 10, 2020. The CoronaVirus is getting closer to our neck of the words. Below I've compiled some helpful details to hopefully help us all stay ahead of COVID-19. Stay safe and healthy ~ Maryam!
HERE'S THE LINKS TO WHICH RESOURCES YOU MAY NEED:
food ,
water,
resources
hand sanitizers,
first aid kits,
soaps,
household cleaning supplies,
face mask
water,
toiletries,
flash lights,
radio,
medications
What steps can you, your family and colleagues do to stay COVID-19 safe?
"Novel Coronavirus (COVID-19) is a respiratory infection. Particles of the virus are breathed out and can settle on surfaces which are touched. The Virus is spread mainly from person-to-person. -Between people who are in close contact with one another (within about 6 feet). -Through respiratory droplets produced when an infected person coughs or sneezes. While your skin is a good barrier, thin mucus membranes like the eyes, mouth, and nose are not and they can absorb viruses easily. Avoid touching your eyes, nose and mouth with unwashed hands and avoid shaking hands. If you need to touch your eyes, nose, or mouth, thoroughly wash your hands first for 20 seconds with soap and water. Hand hygiene products such as alcohol gels and wipes are also preventative – use a hand sanitizer that contains at least 60% alcohol are best. Avoid contact with individuals who are sick. If you are sick, stay home unless you are going for medical treatment. Contact your doctor prior to your visit, and wear a face mask when intending to visit your doctor's office for evaluation or call 911. Respect your peers by taking personal responsibility by covering your mouth if you sneeze/cough, immediately dispose of any tissues, then disinfect the area. Limit your travel if you can. Review www. travel.state.gov#mce_temp_url# for any travel advisory. Reach out to your love ones, especially the elderly to ensure rather they are fine or may need some assistance. Check your local school district websites for any school closures along with your local State/County government and CDC.gov website for any COVID-19 updates.
Read More on COVID 19 symptoms CDC: http://bit.ly/covid19-symptoms-mm
STOCK UP: Please make sure to stock up on food , water, and resources as soon as you can. Stocks of certain resources are diminishing from the shelves of stores. Take precaution: Buy needed resources such as hand sanitizers, first aid kits, soaps, household cleaning supplies, water, toiletries, flash lights, radio, medications, and of course food, in case an quarantine or State of Emergency in your town goes into effect. There currently is no cure for the COVID-19 virus. Make a preparation list of resources your home, office and workplace may need in advance – please be proactive.
ECONOMY:
In other COVID-19 News: Wall Street is declining; a panic with doubts anything will slow down in the near future has overcome the stock market. Last year there was large market return however as of February 2019 the market began to decline due to this COVID-19 virus scare, landing Wall Street back to their October ratings, freezing Wall Street yesterday -"UK and US stock markets suffer worst day since 2008;." The Guardian.com. Plunging trades on oil, tech and banking. Finance advisors say what happened last year of "not where you want to be" is still the same risk – high data fund is getting its butt kicked from this lost which is to be expected; even Apple fell 7.9%. You can't control prices, but you can control the risk in your equity portfolio so stay mindful of which stocks you decide to invest.
What is the consumer impact of this COVID-19 scare – the psychological sentiment? Reducing the rates will not make more people comfortable over rushing to the mall. Nor investing in oil – as Saudia Arabia cut pricing to oil barrels down but trade still haven't trived. There is a predicted economic lost so be on watch of your spending, selling and earning habits. Pay attention to financial announcement of the 2020 "Black Monday." TIP: "The bio-tech companies maybe the "next good trade/investment" opportunity – proofing they could provide test and possible cures," Jordan Steward. If you are into stocks take a peek at the bio-tech companies, I'm not sure what's happening as an expert but if you are – then make a decision on which risk to take with your equity portfolio.
Let's all do our best to calm this "scare of COVID-19" by increasing our knowledge on how to take preventative measures.
Stay safe,
Maryam
Like, Follow and Subscribe: