Share your business deals and events in dedicated network of members.
Order Customized Graphic Designs & Event Favors. Logos, & Publication Designs.
Explore our one of a kind, fine art and illustration Collection.
Get on your mark, one step at a time with the help of Maryam's Mark and Co. Your marketing journey has a thousand miles but you must begin with step one. Plan. Consult. Pricing. Sketch. Measure. Lithography. Kerning. Keywords. SEO. Href Attribute. Links. Target Audience. Conversion rate. Engage. Demographic. Behavior. Interest. Get on your mark, get set, Go with MaryamsMark.com for all your digital marketing & artistic needs.
3 Reasons WHY LIST BUILDING ISN'T MAKING SENSE FOR YOUR BRAND
1.) You Broke The Cardinal Rule:
If there's one thing that you can't do when trying to build a list, it's to outsource the task i.e. buy a ready made list from somebody else. In theory, it sounds like a great idea. After all, list building is time consuming, why not get a nice head start?
Unfortunately however, when you purchase a list, you miss out on one vital thing, permission. And contacting people without their permission is one of the worst first impressions that you can make.
2.) You're Not Using A/B Testing:
If you want to maximize conversions, you can't just throw up an opt in form and hope for the best. Trial and error is everything, you need to experiment with list building. Keep changing things, one at a time, until you are certain that you're making the most out of your site's traffic and getting to your end goal.
Surprisingly, this is a mistake that even experts make. It doesn't matter how well a particular opt in form works on another website, you're flying blind until you actually test it on your own.
3.) You Don't have a Freebie:
Why should anyone sign up to your list? What's in it for them? If the only reason is a fancy pop up, it's no wonder that your list building efforts are going unrewarded. Email abuse is rampant and as a result, the average web user is very wary about who they give their email address to.
It's therefore vital that you provide a real incentive in exchange for gaining their email address. A free gift of some kind isn't a dirty trick, it's a logical requirement of a successful list building campaign.
Start your campaign, correctly with help from Maryam's Mark and Company. Download your Free CTA E-Book and Enroll in our Make Cent$ of List Building Masterclass today.
the future of online commerce and your need for a website
U.S. Department of Commerce released an article in which they showed the increase in e-commerce sales is approximately $5218.5 billion, and there is an increase of 1.7 percent from the third quarter of 2021. In the U.S., Retail Purchase made online was $167.4 billion in 2013, but it increased to $861.12 billion in 2020. In the future, according to the stats, the graph is likely to increase, such as in 2023, it is said to increase up to 6151 billion dollars, and in 2025 this will increase to $7,391. These stats show that the value of eCommerce sales has increased to a high level.
The world is moving online day by day, and businesses are investing huge amounts in selling their products online. If you are looking for the right opportunity, this is the area to take a deep look. Don't miss out on the opportunity to flourish your products and services to make huge profits using online tools. Discuss your project with MaryamsMark today. Book a consultation.
TOP 5 REASONS TO GET A WEBSITE:
You Need a Digital Business Card
You Need to Be Discoverable in Search Engine Results
Consumers Search with Proximity in Mind
It Can Help You Build Credibility
Your Competitors Probably Have One
Ready to start your website and digital marketing projects? Book Your 30 Minute Free Call to Discuss how Maryam's Mark agents can help you get online. 
Why you need to track your marketing performance
The scorecard for your marketing efforts should contain the 5-10 most important metrics that are essential for understanding whether you are succeeding or failing. Once your scorecard has been created and refined, you should be able to look at it and immediately understand how things are going at a deep level.
Focus your scorecard using the "desert island test." If you were on a desert island without phone or email, and only had one piece of paper with metrics tracked weekly, what would you want those numbers to be?
The scorecard itself has four parts:
Metric Description. List the metric, making sure it is specific and numerically measurable.
Who is Accountable. Name the one person who is responsible for the metric's success. While many people can contribute to a goal, only one person can be ultimately accountable for wins and losses. Where two people are accountable, no one is.
Weekly Goal. This is the target you are shooting for each week, and can be adjusted upward if performance improvements if needed.
Weekly Results. In a real scorecard we would typically put the date as the header for each column. As an extra touch, these cells can be conditionally formatted to change colors based on whether the value is above or below the goal. In the example scorecard below, cells with orange values are off track and cells with blue values are on track.
Sean Henri advises "Optionally, you may want to strengthen your scorecard by adding some context and a story to your data. You can do this by incorporating the following elements:
% towards goal
% change over previous period
Observations on what worked and what didn't
Ready to start your tracking your perfomance? Download a Free kpi dashboard Template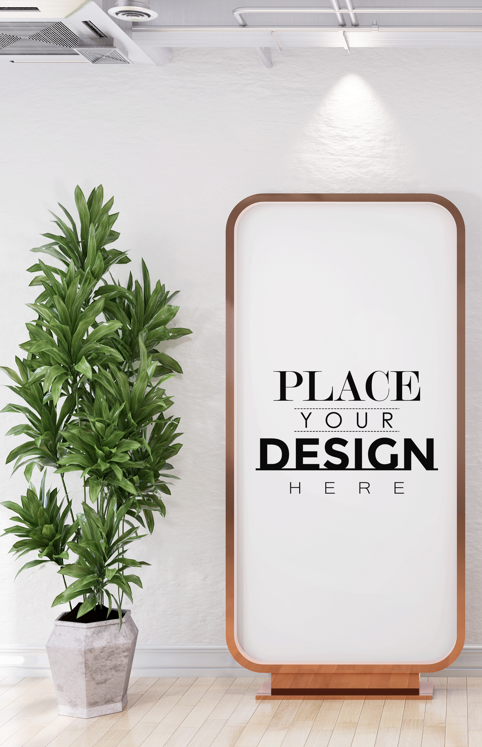 education: advertising and exposure
How To Get More Exposure - part 1
All we focus on are sales and profits. For this, we should understand that the e-commerce business feels a paramount necessity to grow and expand its market share. So, online commerce is impossible without time, finance, and human investment into business development, scaling, and upgrading. To promote merchandise-specialized e-business, all budding businesspeople should use planning, marketing, and technological tools to make their brand profitable, identifiable, and attractive to clients.
In this case, the marketing and software solutions become the pillars for any e-commerce startup if they want to be named among the top global companies one day. The combination of e-commerce product advertising and data analytical tools helps us develop a stable and client-oriented online business. Forecasting the potential customer's marketing behavior, we need to focus on the scaling perspectives. Such a goal could become achievable if you appeal to e-commerce  business exposure ideas dividing into several categories:
Budget-friendly and creative ideas. These are affordable ways to make our e-commerce business popular via such well-known communication channels as:

business social media profiles; 
personalization-oriented web resources like Netflix or Amazon marketing ideas;
automatic emailing-supported software etc. 
Accessible and …
CONSTANT CONTACT - ONLINE MARKETING
Sending emails to your prospects for sales purposes only is not enough. It's important to get accurate information about things like…whether your email was received by recipients. Was it opened or deleted? Were the links in your email clicked? That's where email tracking software comes in.
With email marketing paid subscription plans you can review engagement reports, campaign comparison, click tracking heat map, click segmentation, mobile open rates, on the go tracking.  Join our list for email marketing detailed information and more.
And start your own email marketing subscription plan under our partnership program. For Member discounts,  Complete our interest form now.
Sell your products and services easier and faster by having any online store and utilizing digital marketing tools!
Success is where preparation and opportunity meet.
When opportunity knocks, it's Maryam's Mark welcoming your Company to come on in. Effective website design and development, artistic advertising & digital marketing tool which will enhance the print & web presence for your brand. Made for you so you can focus on doing what you love. Start your system now to succeed in marking your mark. 
Become our valued customer today.
Call now: 267-474-6713
We Love Making and Sharing Great Results
"Creative and talented artists. Worked in a collaborative fashion with us and is responsive to our feedback."
"Change your life by developing with this team. I love their graphic designs. MaryamsMark's designs are just beautiful."
Clean website, can't ask for any better. Totally impressed. Great layout. The order is intelligent. Surpasses my expectations.
We are waiting for a message from You!