Black Friday Tips & YOUR GIFT
By: Maryam the WebDesign Diva

This past weekend Maryam's Mark and Co, LLC turned the big 8! Help us celebrate our business birthday by taking your sales by the jugular with our guidance. It'll be just as great as birthday cake, instead it's a business conversion tool.What are you receiving for our business birthday? We figured the perfect gift would be online marketing tips and a workbook that will help you keep it all together, in a list - PRINTABLE.
A Harvard Study says the best way to remember and carry out success in task building is to actually write it down.
Our
Black Friday Tips
sheet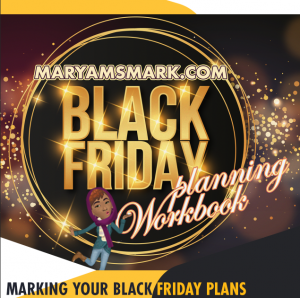 share insights on
email marketing
practices along with a list of online best selling products. In order to keep our business age relevant we listed the top eight products. There's many routes to take in order to start your own
e-commerce
store along with finding manufactures. We didn't include the routes on starting your own
e-comm store
in the workbook, but
subscribe
to our
YouTube channel
because that's an upcoming topic I will discuss to my
subscribing
markers! Back to our
Black Friday Tips Workbook
. How do you get  very beneficial gift?
A Harvard Study says the best way to remember and carry out success in task building is to actually write it down.
We are only asking you to do three easy things.
1. Download  and PRINT our Printable Fun-sized Black Friday Markers Tip Sheet with Planning Workbook. (pdf format)
2. Write down your top goals and planning strategies for Black Friday.
3. Share our pdf workbook link with a friend you have in business. (We request you share our link, rather than sharing our actual pdf - come on, it's our business birthday - do things our way).
Now, if you really want to help us blow out our business birthday candles, it can be a number 4. A birthday bonus so Maryam's Mark can be on the receiving end, a little but no pressure - we are givers - I hope that's obvious! Only if you're really ready to celebrate big, if you're up to it - call our design line for extra assistance on your Marketing strategy, we will help with action planning using our tools.
NOTE: Black Friday is 11/26/21. Less than 20 days away. Get to it!
Call 267-474-6713
Limited Time Offer: Free - Expires 11/12/21
*Regular Price $5.00
PDF Document Size: 4.25"x 9.25"
Fits Normal Printer Paper

A Big Startup Mistake: Hiring The Wrong Head Of Marketing
Talk to young, aspiring marketers and many will glamorize working at startups—no bureaucracy, rapid-fire decision making, and a disproportionate level of responsibility. In contrast, many will disparage large firms—slow, bureaucratic, pain-inducing decision making processes. Yes, you can move faster in a smaller organization but there are a number of new and different challenges that make succeeding in a startup environment difficult.
To better understand why startup CMOs fail (and how not to fail), I turned to Matt Hirst, Partner at West, a venture studio that specializes in designing, building, and launching brands.
Kimberly A. Whitler: You used to work at Google and now work at a company that has visibility into a number of startups. Can you share insight on why so many startup CMOs fail?
Matt Hirst: I think many CMOs (or senior marketers) underestimate their ability to wear all the different hats required at a startup. This is especially true if they are joining a company that hasn't previously had a marketing department to-date.
In a large company you have the benefit of a team that you can rely on for specific functions. For example, the insights and data team will usually be different brains from the creatives. In a start-up, you have to wear all of those hats from one day to the next and, frankly, that's a lot to ask of one person, especially when they are new to the role.
Whitler: What advice can you give people faced with this challenge?
Hirst: It's important that you start off by being honest with what type of marketing you are predisposed to doing and therefore where your blind spots are. We often talk about the ultimate marketer being a three-headed monster of Brand Marketing, Product Marketing and Growth Marketing. Most marketers are predisposed to one of those disciplines, maybe two, but very few are world-class at all three. That's okay – and common – but when building something from the ground up in the hyper fast-paced startup world, you need to be prepared to access all three disciplines interchangeably and so it's critical to know where you excel and where your blind spots are.
MARYAM'S MARKETING MINUTE:

DID YOU KNOW?

People are looking for businesses online all the time. According to BrightLocal's Local Consumer Review Survey: Businesses that are online are seeing growth of online search each month. Potential for your company searched online: 69%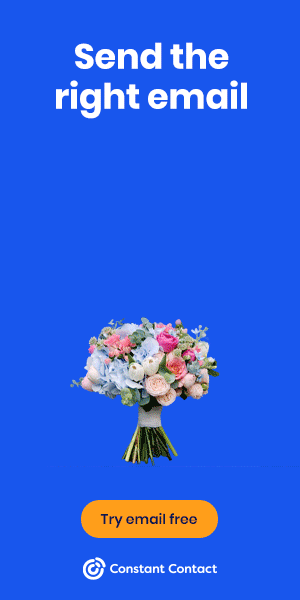 9 BUSINESSES THAT THRIVE IN RECESSION
By: Jim Chappelow 
Clips from Investopia
Recessions are difficult times. Many people suffer economically and even more worry that they might, too. But for a select group of professionals, a recession may actually be an opportunity to thrive and grow. Here are some of them.
Key Takeaways
Not all businesses and industries feel the same pain during economic downturns.  Some businesses even benefit as consumers cut back on substitute products and other competing options.

Get on your mark to starting your online store. Buy hosting then contact MaryamsMark at 267-474-6713 for Website Development Services.
Accountants
No matter what the economy is like, both people and businesses have to pay taxes and keep their finances in order. It can be even more important in tougher economic times.
Accountants are likely to experience an increase in business during a recession, since many people and small businesses may require the help of a professional to ensure they're making use of all the tax benefits available to them, and that they have a clear understanding of their income and expenditures as cash flow tightens.
Also, it has become common for new government benefit programs, loan guarantees, and financial regulations to be rolled out, updated or expanded during recessions. For example the federal government recently passed a slew of new economic stimulus measures intended to compensate for the economic damage being caused by the government response to Covid-19. Accountants can help people understand and navigate the new requirements and benefits of these changes for their business and personal finances.
CARES Act

The CARES Act provided over $2 trillion in new spending to compensate businesses and taxpayers for the economic damage inflicted by government efforts to combat the coronavirus. At the very worst, some people may require the services of an accountant if they're forced to file for bankruptcy.
Healthcare Providers
If any industry can be said to be recession-proof, it's healthcare. People will get sick in good times and bad, so the healthcare industry isn't likely to experience the same level of cutbacks or job losses.
Financial Advisors and Economists
People who have substantial assets want to ensure that they're well taken care of, especially during a recession. Financial advisors often see an increase in work as people become concerned about the stability of their investments and seek guidance on how to protect their assets.
Economic Uncertainty
When the future of the economy is in doubt, demand for financial and economic advice goes up.
Beyond matters of personal finance, people seek advice and insight regarding current and future economic trends or paths to recovery. Economists often see massive increase in demand for their services and consultants, government policy advisors, and even media personalities as the general public, businesses, and policy makers grapple with the recession.
Auto Repair and Maintenance
In tough economic times, people are less likely to purchase a new car. Instead, they'll repair their old car.
Home Maintenance Stores (But Not Builders)
Many people will choose a do-it-yourself home renovation or upgrade rather than consider selling and moving during a recession.
Home Staging Experts
It is more difficult to sell a home during a recession, but some people have to do it. People who specialize in home staging thrive as the housing market becomes increasingly competitive.
Rental Agents and Property Management Companies
People who may not be able to afford to buy a home during a recession, and people who were forced to sell for financial reasons, still need a place to live. The answer for many, at least short-term, is a rental.
Roommates
Recessions also often lead to an increase of shared living arrangements and people moving in with parents or extended family members.
Grocery Stores
For many, dining out during a recession starts looking like an extravagance. Supermarkets often see an increase in sales as people choose to cook more meals at home and even entertain their friends at home more often.
Bargain and Discount Stores
People cut back on luxuries during a recession but that doesn't mean they never buy anything that isn't strictly necessary. There's even a tongue-in-cheek economic theory called the Lipstick Index that argues that sales of cosmetics will always rise during bad times because they're a relatively affordable luxury.
Image Comics Workers Form Union
By: Ryan Leston
Staff Writer: IGN
Staff at Image Comics have today formed Comic Book Workers United – a new union to support its writers and artists.
Announced via an official statement, the union aims to support creators in the comic book industry and was launched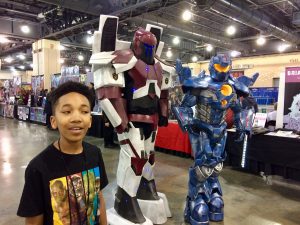 today by several key figured at the company.
"We, the workers of Image Comics, have formed a union," reads the statement.
"For years, comics publishing workers have watched our professional efforts support creators and delight readers. Sadly, we have also watched that same labor be taken for granted at best and exploited at worst. Keeping our heads above water was the new normal before the pandemic and since its onset we have been expected to take on even larger workloads with fewer resources."
The comic book industry on the whole has been rife with issues – largely focusing on creative rights and IP ownership, as well as the rights of freelancers. But now, it looks as though Comic Book Workers United will bring support to staffers.
"Our workforce, and the comic book and publishing industry as a whole, is overtaxed and undervalued," explains the statement. "This is detrimental not only to general staff but also to the creators we are paid to serve and the audiences they in turn work to entertain."

"We love what we do," it continues, "But loving what you do doesn't mean you can't or shouldn't READ MORE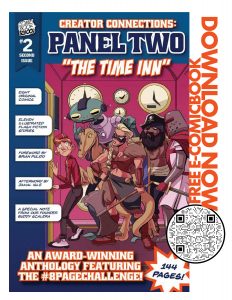 ______________________________________________________
MICRO-MOMENT REFLECTION: OPRAH'S WW 10%
By: Maryam the Design Diva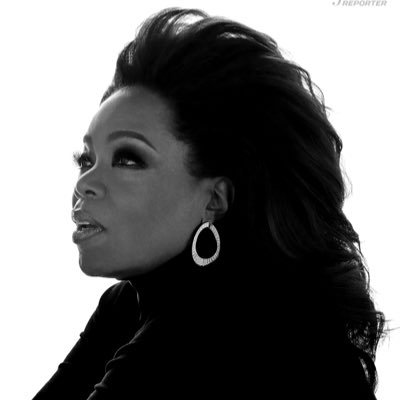 "I had no idea that being your authentic self could make me as rich as I've become. If I had, I'd have done it a lot earlier." –Oprah Winfrey (*Oprah invested 10% of herself to net $700M in 48 hours, what are your possibilities of self)?

Authentic Pays…
During Mid-October 2015 the mega media lady paid well into herself by just being HER! Who? Oprah Winfrey that's who! Oprah invested in her personal & professional worth which is something she has done continuously since airing as a TV talk show host. This Miss Billionaire & Queen, Ms. O purchased a part of the Weight Watchers empire with a 10% stock interest which in 48 hours became a flipped growth which increased 92% in the WW company!
So ask yourself: Are you as willing to invest in you the way Oprah does for herself & her empire?
Oprah Winfrey sold about 2 million of her 7.5 million shares in March 2018, netting around $110 million, while her remaining stake of 5.5 million shares is now worth more than one-half billion dollars. That marks an extraordinary return since she bought 10% of the company at $6.79 per share in October 2015.
Consider investing 10% of your personal earnings into starting your own business and growing your marketing plan. Get started with your website, email marketing and online Google Cloud Service now.

What are you waiting for? Our experts are on standby. Call 267-474-6713.
MALL ANCHOR STOCKS COULD BREAK MARCH LOWS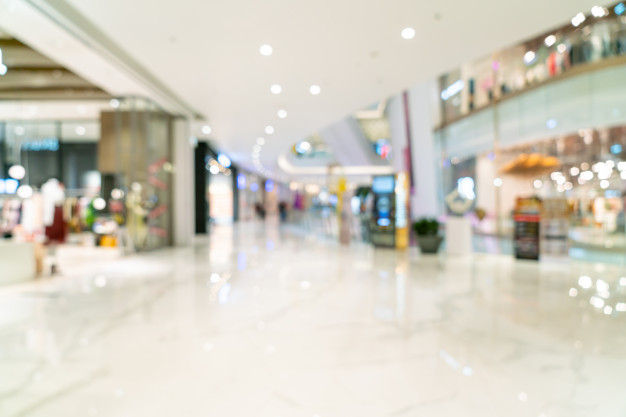 By Alan Farley
Investopia
Dillard's, Inc. (DDS) reports second quarter 2020 earnings after Thursday's closing bell, with analysts expecting a major loss of $4.68 per share on just $959.0 million in revenue. The brick-and-mortar retailer charged higher despite posting an even larger first quarter loss in May, with bottom fishers also ignoring a 46.3% year-over-year revenue decline. The stock was removed from the S&P MidCap 400 in June because it longer met mid-cap criteria, striking another blow against the once popular mall anchor.
Key Takeaways
Dillard's market capitalization has shrunk to just over $600 million.
Wall Street is highly bearish on the long-term outlook, with no analysts posting "Buy" ratings.
Long-term technicals warn that Dillard's stock could eventually drop into the single digits.
The earnings release will provide the first look at the battered group's second quarter performance, with Macy's, Inc. (M), Kohl's Corporation (KSS), and Nordstrom, Inc. (JWN) set to report in the next few weeks. Price action has been downright terrible in the past three months, with these issues hovering dangerously close to March's multi-year lows. Of course, their problems began well before the pandemic, with formerly loyal customers abandoning shopping malls in favor of e-commerce and big-box superstores.
MARYAMSMARK MINUTE: Avoid this downward spiral. More customers are able to search and show online now more than ever. Don't miss out on allowing your products from being found online. Get your business services and products online fast. Call our Web Dev Team to start your online store. We are here to help: 267-474-6713
Former Tech Entrepreneur Bucking Trends
However, one nursery operator is bucking the trend and defying the Covid-19 impact to enjoy a 96% occupancy rate. The Fennies nursery group was started by Steven Fenn and his nursery practitioner wife Sarah in 1992, with the opening of their first site in South Croydon, London.
Fenn had previously worked as an engineer before moving into technology in the early 1990s. Three years ago, he sold his last technology outsourcing firm and decided to focus all his efforts on the nursery business, embarking on an ambitious transformation and expansion journey that doubled the size of the entire operation and its revenues.
Key to the group's success is its tech-enabled, quality-driven agenda and novel management standards that not only benefit the children but also their parents, leading some to dub the nursery brand 'Soho House for kids'.
Nurseries for under-fives have become a commercial commodity in recent years. With the Government's provision of universal childcare grants for under-fives, the sector became ripe for enterprise, and flooded with margin-seeking, cost-cutting investor cash.
However, Fenn's prime objective was to create a premium nursery experience based on a strategy of retaining every element of running a nursery in-house. From nutritionist and chef-prepared healthy meals to cleaning, recruitment and education teams, the group has established internal specialist divisions for each, maintaining accountability, and delivering optimum results.
The company now has 11 sites around the south of England and turns over £14 million annually. The unorthodox nursery management strategy proved crucial to keeping all 11 sites open during lock-down to cater mainly for children of key workers and those with special needs.
Fenn says: "Over the past three years we have acquired and developed three new sites investing a total of £10 million for these projects, while a further £4 million was invested in bringing the existing sites up to the standard and specification of our newest schemes."
The biggest challenge created by the expansion was transforming a traditionally staid culture and ethos, and for this, a new senior management team was appointed to oversee a major restructuring of all departments and reinventing of a culture of success across the brand.
"By offering continual training and development to individuals, our management team can support the front-line nursery teams more efficiently and give them the tools and support they need to fulfill their roles," says Fenn. "Our structure ensures we remove the operational tasks from the nursery manager so that education remains the prime focus."
The transformation of the business is underpinned by...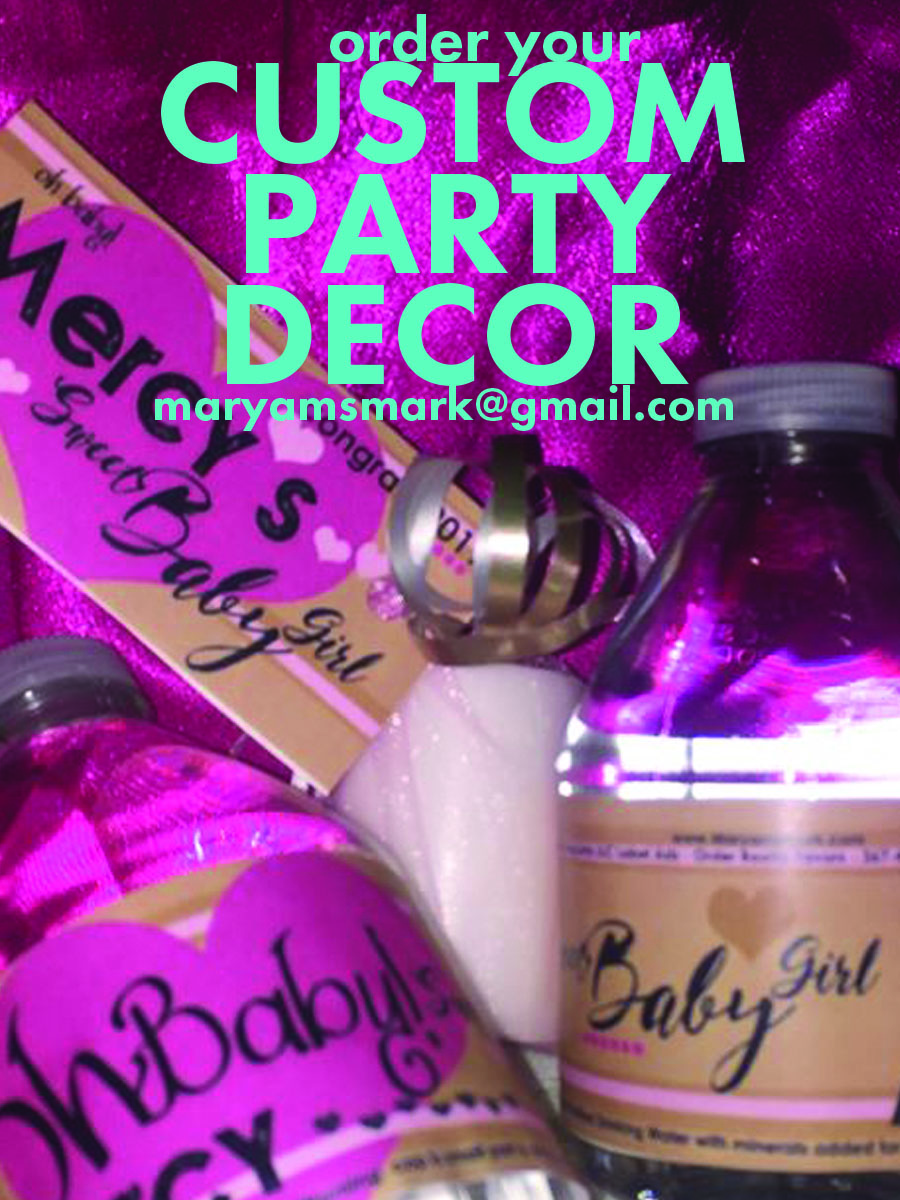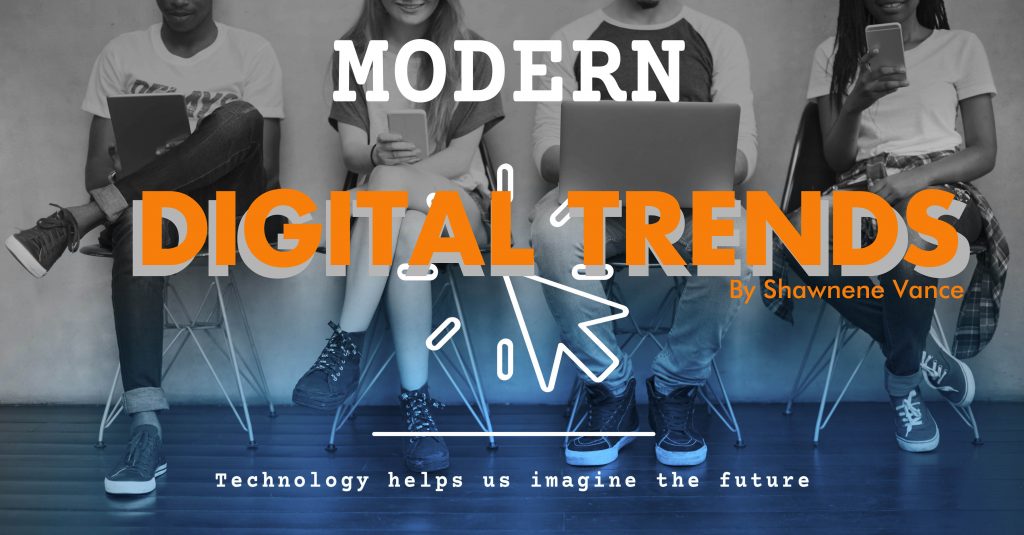 Digital Trends and Then...
By Shawnene Vance
Maryam's Mark Contributor
Are you a budding journalist? Become a Volunteer M Marks Contributor - Email us today!
The Future of Digital Trends to Market in Your Business - what's the best way, why and is there a how? Let Maryam's Mark's & Company experts tell give you the coffee to get going!
Digital marketing is major contribution for businesses no matter the size, small or large. There are a few things to consider as importance with digital marketing from Digital Marketing Philippines.
Digital Marketing Facilitates Communication with Target Audience- Communication is helpful with sharing of videos, photos, and easier way of promotions and advertising. I cannot tell you many times while on Facebook, while using my mobile phone I was engaged in promotions and adverting methods that kept me entertained and enjoying the interaction.
Helps Build Brand Reputation- brand reputation helps paying customers and turn them into loyal customers and then focus to your brand ambassadors.
Digital Marketing Entices People to take Favorable Action- excellent use of clever and innovative ways to entice adaptations using calls-to-action.
Why is this so important?
Technology is tremendously changing, businesses and competitors are finding ways to gain new customers while maintaining the engagement of existing customers. Based by the article of CONVINCE AND CONVERT, 6 Trends in Digital Advertising That Take Us from 2017 to 2020, had many "jaw dropping ideas on the next way to be innovative and "know your customers!"
The Major two features of this article in which I'd like to elaborate on is Augmented Reality of Snapchat lenses and Google lens.
Reality Technologies explains, that (AR) Augmented Reality is a superior version of reality where people can view the physical real-world environments with augmented computer-generated images over the user's view of the real-world with current awareness of reality.
This involves with a mobile device such as a tablet or mobile phone where the viewer will use the app of a location either outside on the streets or within the home to add something related to technology in real-time.
How does Snap chat and Google Lens plan to use this feature? How is AR beneficial to your business? Imagine a consumer wanting to buy a pair of glasses, dress, or necklace and she would like to see the benefits of what the item would look like before she purchases these items from a store. Snapchat is already known for adding mask, crowns, and glasses to a user's face and is prompted to take a photo or video with this item. This enables the use of real-life "try it before you buy it" with the use of Snapchat app.
The use of Google Lens app has the ability to allow your smart phone to not only see what the viewer see's but also understand what the viewer see's to help information in real-time such as recognizing addresses, books, and other objects stated from 9to5Google.com.
Google Lens would be beneficial to consumers based by finding the right product in its location in a store, or knowing exactly where an address for a store or restaurant in real time just by position your phone to a location and knowing the items sold, price, menus and the like.
Secondly, data mining with the use of visual search. The uses for Meta-Eyes is so outrageously clever for marketing needs and has so many benefits to your customers' every move it is almost as if you were right there with them! The benefits to Meta Eyes allows marketers to view images that their customers post on social media feeds. Allowing advertisers to know specifically advertisements that are relevant base by the consumers' interest.
Meta Eyes works by
1)      Either using a hashtag monitor and categorize Instagram content.
2)      Automatically recognizes the Instagram content and categorizes them.
3)      Then reports the data by a detailed analytics program for inspection.
Considering these trends as beneficial to your business, using these digital marketing tools provides focus in transforming data based by consumers and viewers' behaviors and interest to create ads in response to their actions in a subtle, efficient, and significant way.
Take-A-Ways-
Be on top of digital marketing- do not just pick the most efficient for your business, although, that would be a great idea. Always think of what your business has to offer, your products and services. Then research how the latest digital marketing tool will benefit your ROI for your marketing investments!
------------------------
Visit for More Stories.
_________________
Are you a budding journalist? Become a Volunteer M Marks Contributor - Email us today!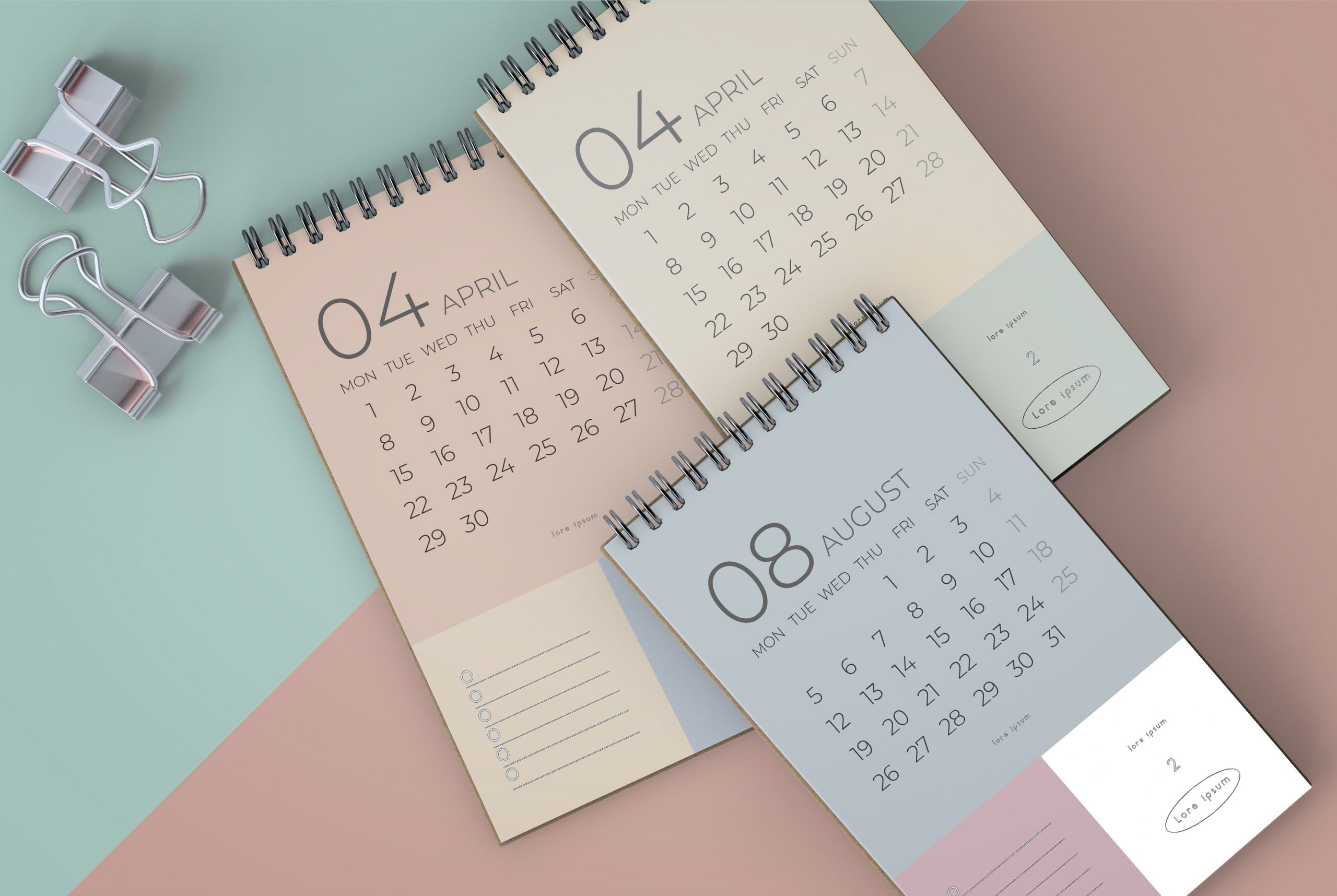 A Calendar and Our Connection
The COVID19 Stigma on Small Business
BY MARYAM THE DESIGN DIVA
I have checked my calendar two or three times, and guess what - nothing says "released" yet from these Stay Home orders. I'm hearing soon some stores in West Pennsylvania will start re-open however have numbers for anything declined? These numbers are like math equations - confirmation, estimations, rational numbers - decimals and then carry the day. Will the economy survive or not? Do we have enough sand to wait things out or do we need to rush back to the boardwalk and go swimming at he beach? Businesses located on the coast are already seasonal, right? Closures of the beach during warm weather isn't the best financial decision but what if you open too soon, risk your health - and then who will open your business after COVID19 has passed on?
People it looks like a case of "HEALTH vs.  ECONOMICS!"
Your store and your happy place will be there, with new customers after this time is gone. Let this crazy crisis pass. Connect to your customers using a different method.  We can help you start an online store and   you can use email marketing. We understand it's a difficult time for any business owner, and we're here to help you get through it. That's why we've created our new Client Markers Resource Center.  We will help you plan ways to connecting with your customers - online while creatively growing your business. Think of it as this just time for a change.
Don't allow this invisible bully to make you close down completely or re-open to soon. You are busy in business regardless of COVID19. Do what Ludacris said to this COVID19, and "drop bows on em," by staying committed to your business. Use the Maryam's Mark Client Markers Resource Center today to shape your business back on track now.