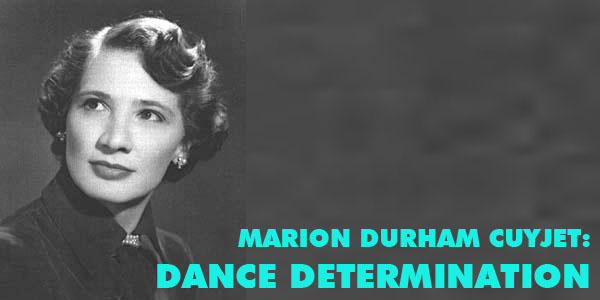 Hi there Markers, 
Who are your favorite mentors for Women's History Month 2020?
Here's a jewel from our family catalogue: Marion Durham Cuyjet (pronounced: SOO-jay)! Marion is the first cousin of my late paternal grandmother Muriel Durham-Martin. Read how amazing her dancing moved the Heritage House (A leading African American cultural organization during the 1950s) in Philadelphia as their Principal Choreographer. Teaching more then just dance, Miss Marion taught "subliminal determination!" Since Miss Marion has the look of a Caucasian, she was capable to rent studio locations that wouldn't, otherwise be offered to people of color.  Once rented, she would then teach dance to students of color – until it was time to "move" on down the road… Marion a pioneer; an activist, breaking color barriers to allow people of melanin to dance, showing us how to "break a leg," with dignity and pride. I am lucky to have her as one of my elder cousins; paving the way for artist of many melanin nationalities to move to the sound of the beat, with elegance.

"As a mixed race descended from the community of Delaware Moors (West African, Spanish as well as Lenape and Nanticoke Native American ancestry), Cuyjet's fair complexion motivated her to seek equal opportunity and tear down color barriers for African Americans in the classical ballet community." -(Source: University of Maryland – Eastern Shore).
Mrs. Marion Durham Cuyjet – (1920 – 1996)
This week's Honorary Women's History Month Lady to Mark!
READ MORE ON MARION: Article: UMES  –Marion Cuyjet – dance instructor & cultural activist – http://bit.ly/marion-durham-dance-umes
Article: NY Times –Marion D. Cuyjet, 76, Pioneer In Teaching Black Dancers  – http://bit.ly/marion-durham-dances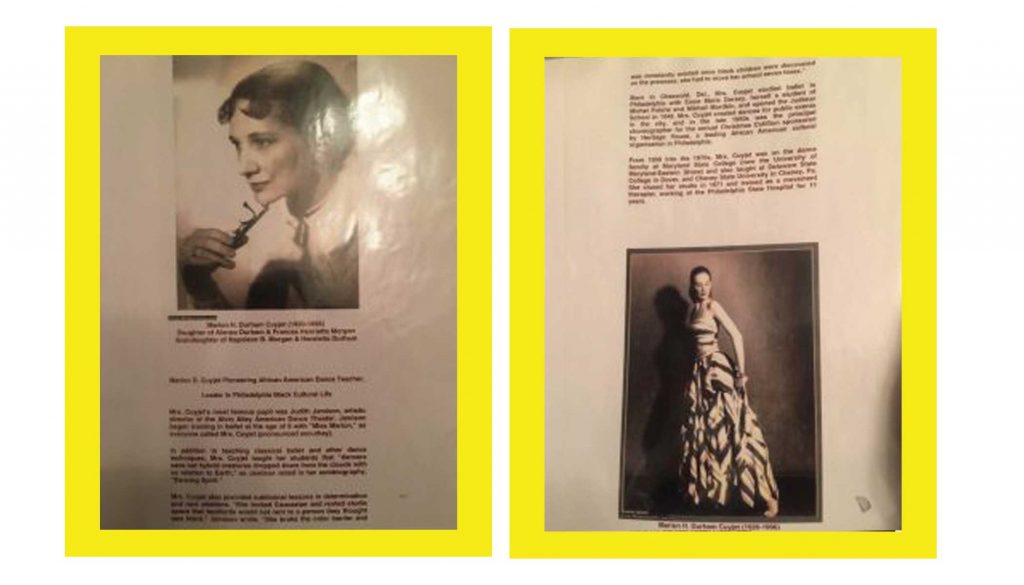 Like, Follow and Subscribe: