20% off Sale now - Saturday 3/26/2022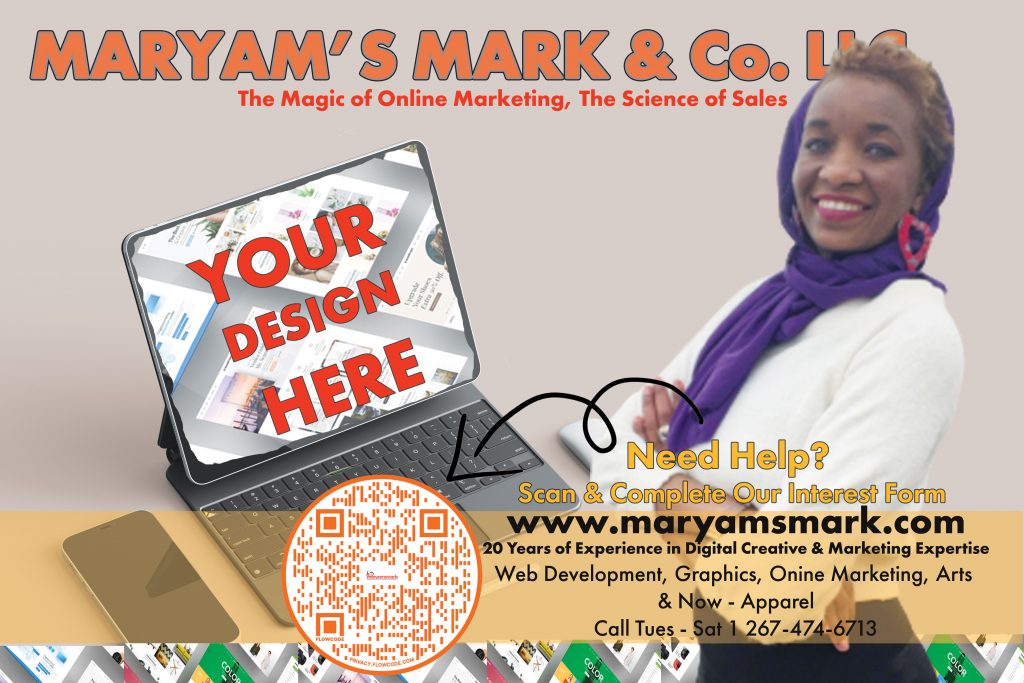 Maryam's Mark & Co, LLC is an Online Digital Marketing Agency offering marketing consultation, website development, web page maintenance, and redesign, Email Marketing & List Building Strategies, graphic design, and art services. We also offer advertising using our dedicated members platform – varies per package selected. We create images for social media posts for our customers to utilize, at their will – We do not offer social media marketing/management services. We do offer email marketing subscription, email management & list building with social media link integration.
Sign up for three of our digital marketing services today to gain your 20% off using coupon code "Muslimahs." Start Today!
DIGITAL MARKETING SERVICE: 20% OFF
Use Code: "Muslimahs" Term: Starting 3/20/22 until 3/26/22 - Midnight eastern standard time
email marketing mgmt, website development, social media graphics pk!
Our Online Marketing Deals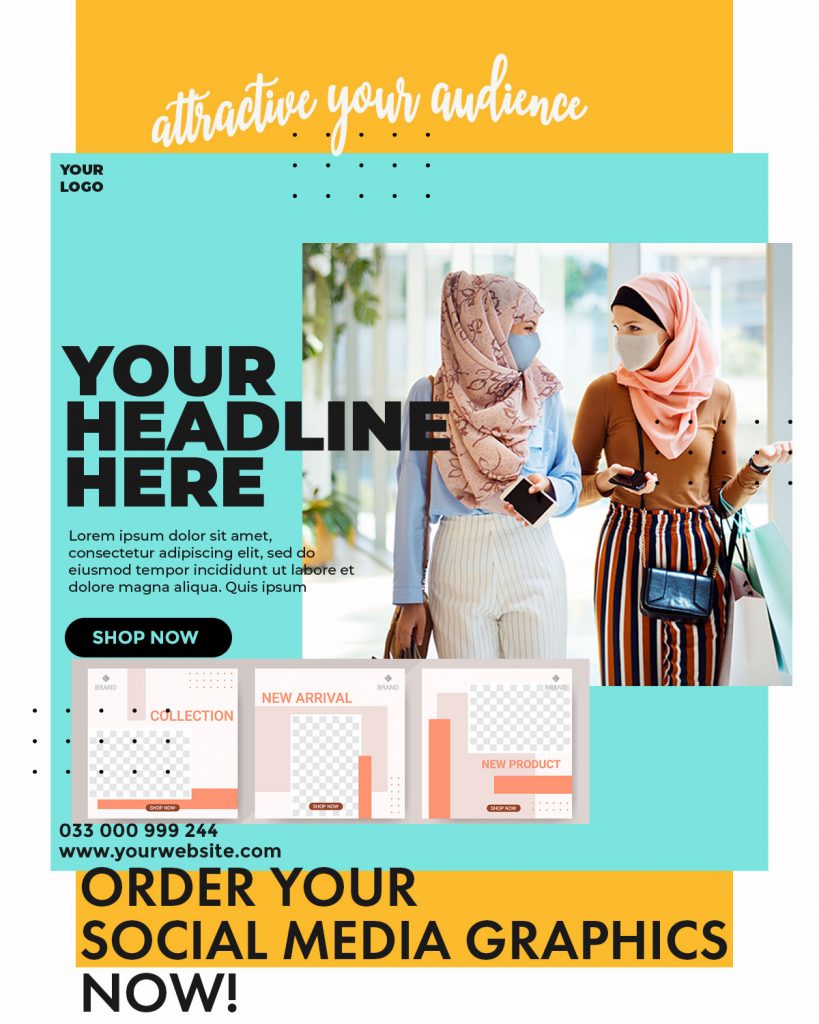 SOCIAL MEDIA GRAPHIC PACKAGE
SM Pks available starting 3/23/22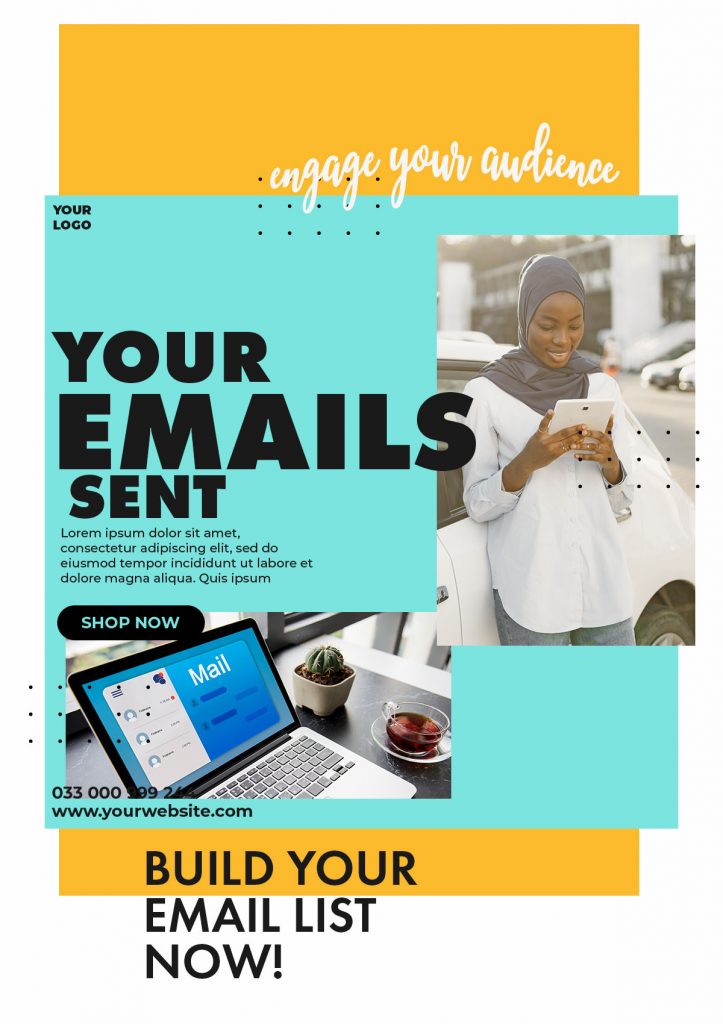 EMAIL SERVICE PROVIDER
&
EMAIL MARKETING MGMT
GROW YOUR AUDIENCE
Create effective and customized connections with your audience with Constant Contact. Get access to paid templates and sell your products and services digitally with Online Tools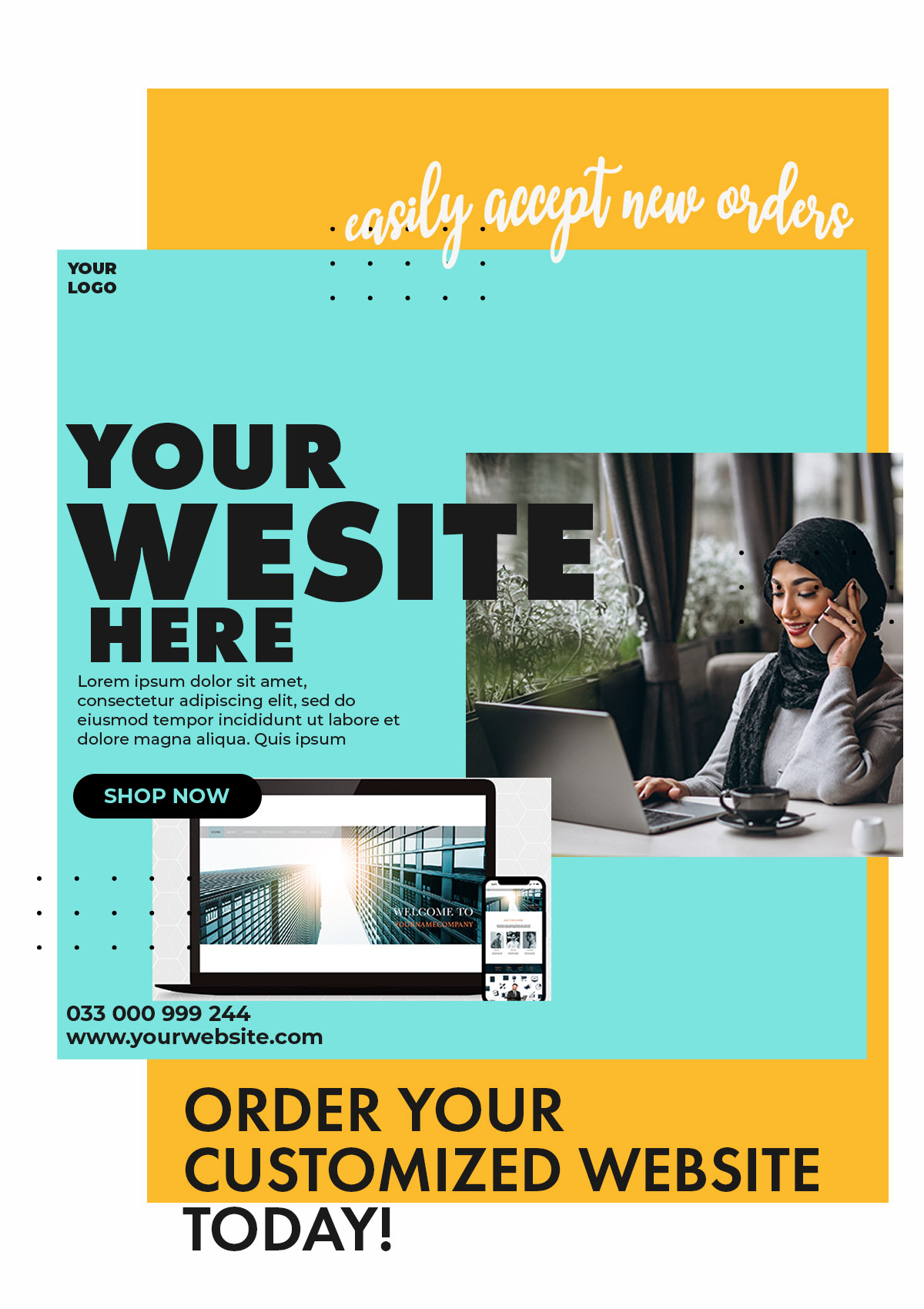 LANDING PAGES AND WEBSITES
The Magic of Online Marketing, The Science of Sales!
Join our online mission to help small businesses become apart of the online goldmine. Let Maryam's Mark and Co's experts cure your marketing pain points by offering our total marketing tool kit. One-on-One Coaching Available.
Leave us your name, phone number and  email address to get started.
check out our other resources
Marketing material to promote your biz
Leave your potential customers with a message that sticks by branding your printed marketing materials – professionally. Logos, Flyers, and Business Cards.
Ask about our Packages.
For any inquiries please email
info@maryamsmark.com - / - maryamsmark@gmail.com
BE ORIGINAL: SHOP OUR ATTIRE
Comfortable attire, great for Eid Gifts and everyday wear for the everyday dua! By: Isa
TO MAKE AN APPOINTMENT, PLEASE CALL US.
We would love to create for you!
Phone:
267-474-6713
Address:
Local: Philadelphia, PA
Available: Online Globally
Opening Hours:
Tuesday – Saturday
11:00 am – 07:00 pm est
Sunday – Monday – Closed
For all service inquires, please fill out the form and we'll get back to you as soon as possible.
We'll be happy to answer all of your questions and make sure you have an amazing experience with navigating our online marketing.